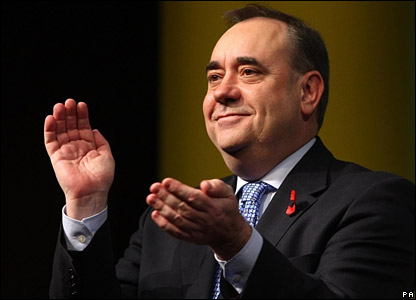 The most talked-about man in politics is heading to the Isle of Man later this year on an official visit from Holyrood.
Alex Salmond has barely been out of the UK headlines over the past fortnight as the SNP look to secure full independence from the Union.
Chief Minister Allan Bell met with Mr Salmond at the British-Irish Council in Dublin last week.
Speaking to 3FM, Mr Bell outlined the importance of the Isle of Man's growing relationship with Scotland (see audio).