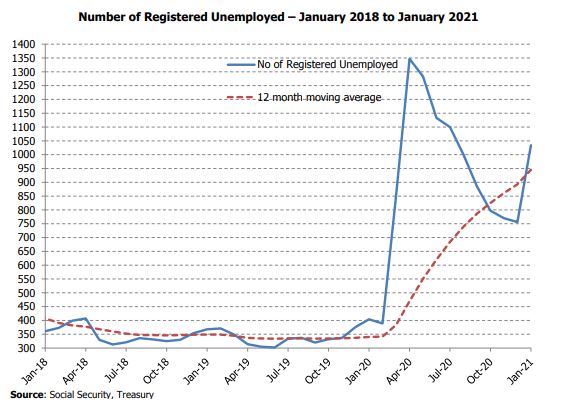 Unemployment on the Isle of Man increased during the Islands circuit-break lockdown last month.
The unemployment rate for January stood at 2.4%, a 0.6% rise on December 2020 after the amount of people out of work went up by 268.
It's also an increase of 630 people in comparison to January 2020.
Last month, of those out of work, 64% were men and 36% women.