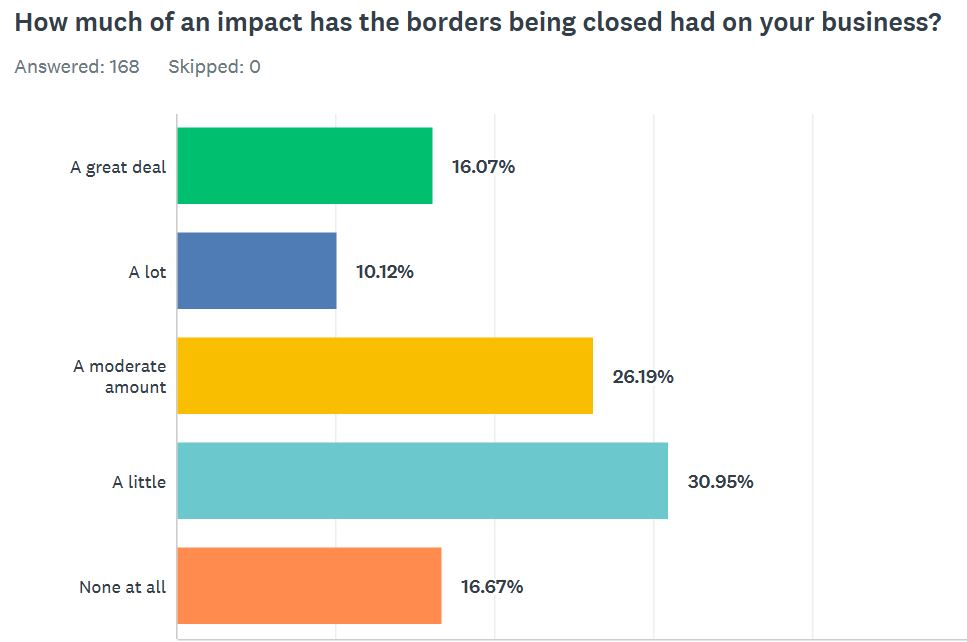 There is good support from businesses for the government's five-stage post-lockdown strategy, according to a recent survey.
168 members of the IOM Chamber of Commerce and the Institute of Directors took part in the poll which got the opinions of different organisations over the COVID-19 pandemic.
Those who got involved ranged from small firms to major corporations and representing a broad cross-section of economic sectors.
Among the findings, 73% of those who took part agree with the government's five-stage strategy whilst 82% would like to see testing at the airport and ferry port when the borders are fully open.
Meanwhile, 86% have procedures in place if an employee tests positive for Covid-19 while a small localised outbreak would only impact 30% of respondents completely, with 70% stating it would either have a mild effect or none at all.
Chamber CEO, Rebecca George, says results like these 'give a real-time insight into opinions about what is a rapidly changing situation for all businesses.'