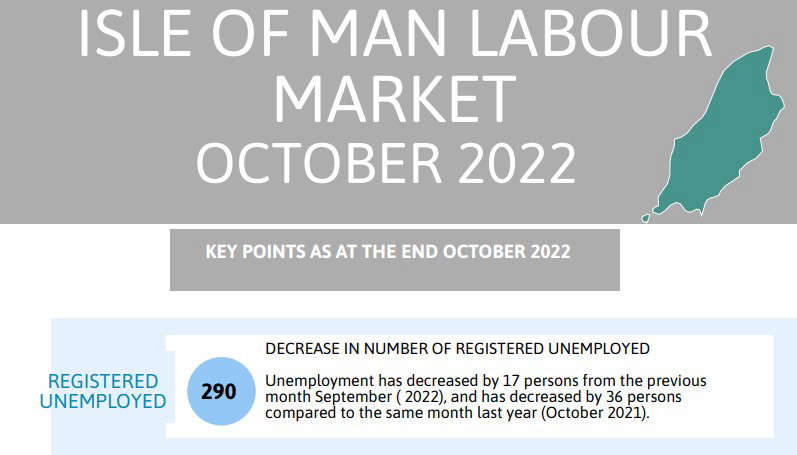 Unemployment on Island has dropped slightly.
According to the latest Market report - the number of people out of work has fallen by 17 from the previous month and is down by 36 when compared to October 2021.
The unemployment rate for October 2022 is 0.6%, a decrease of 0.1% on the previous month.
You can read the full report here.