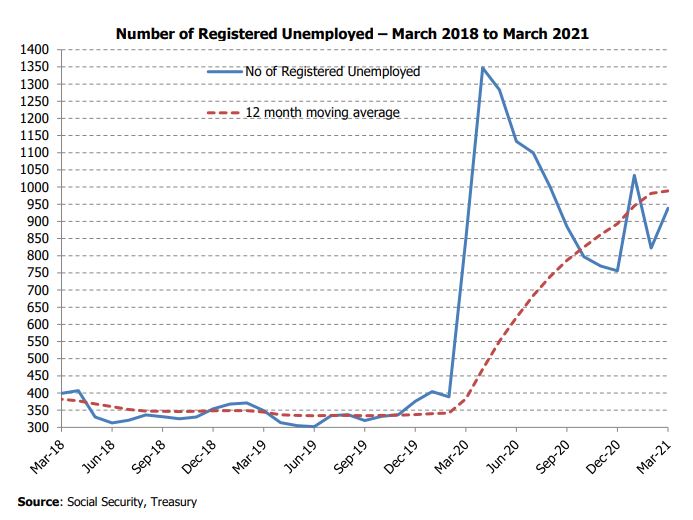 The number of residents unemployed on Island rose by over 100 during last month.
Latest government figures say 938 people were out of work at the end of March - a rise of 116 on February this year.
As a result, the unemployment rate on Island stood at 2.2% at the end of last month.
Of those out of work, 64% were men and 36% women.