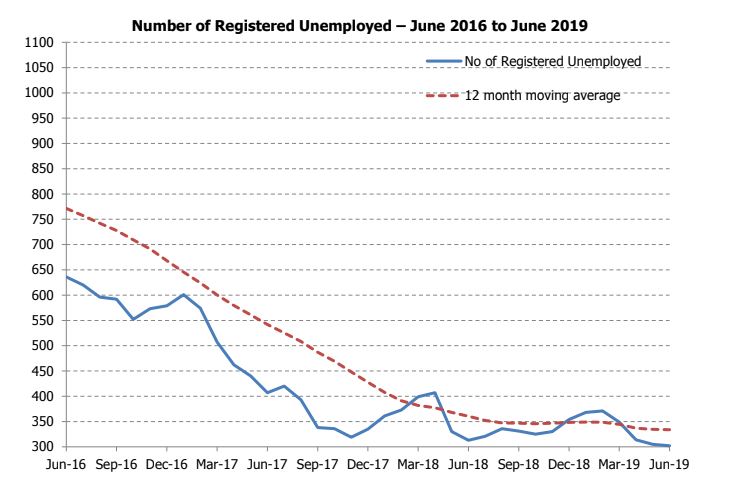 Unemployment on Island remained at the same levels during June.
The rate stood at 0.7 per cent according to the latest Labour Market Report, the same statistic as in May this year.
It's a decrease of 11 people compared with June 2018.
Of those out of work, 69 per cent are men and 31 per cent women.