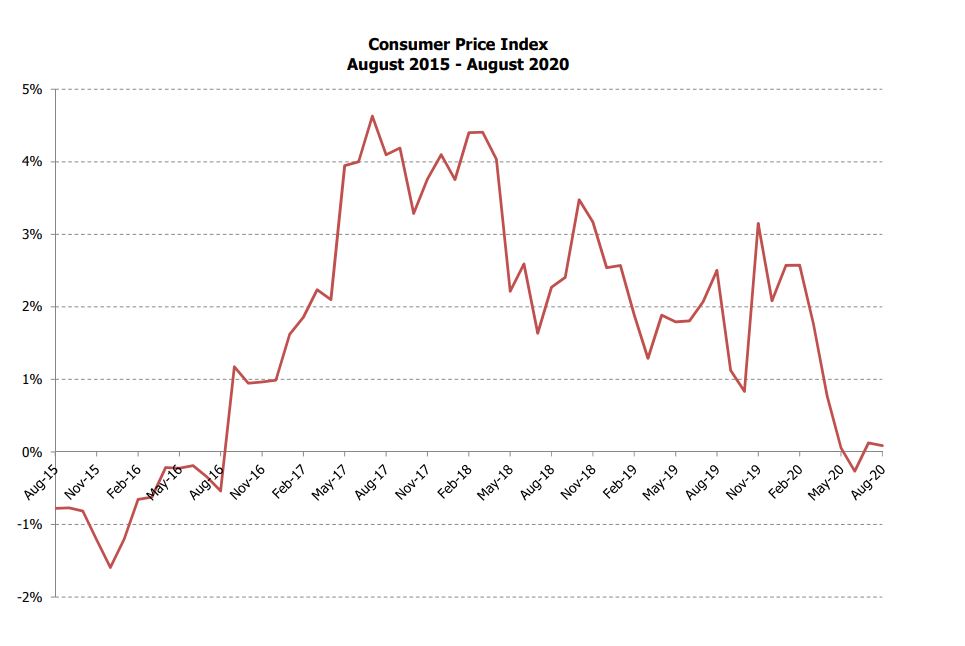 The rate of inflation on Island didn't change last month, according to the latest government report.
The rate stood at 0.1% the same level as July.
Meanwhile, since August 2019 Domestic Help has increased 18.2%, Internet Subscriptions at 13.7% and Driving Lessons at 11.1%.
However, Oil and Other Fuels have dropped by 36.8% over the last 12 months - among the other decreases have been Mens and Womens Outerwear and Tea.