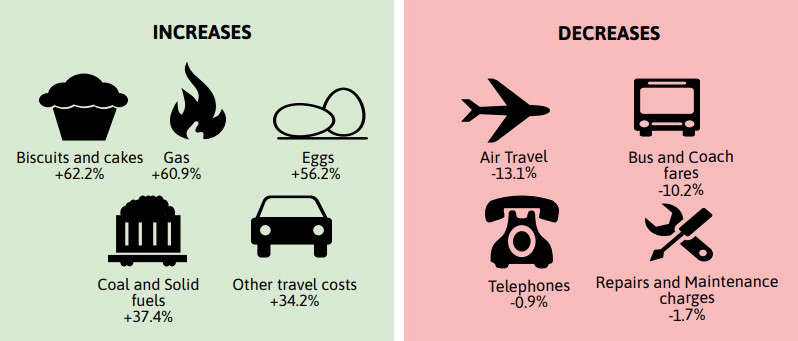 Inflation on Island is up once again.
According to the latest figures from the Consumer Prices Index - the Island's rate stood at 9 per cent in February, up from 8 the month before.
'Housing, water, electricity, gas and other fuels' continues to be the biggest contributor with an increase of 20.2%.
'Food and non-alcoholic beverages' are the second biggest increase, contributing 18.3% to the overall CPI, with prices rising 5.4% on the previous month.
The overall rate of inflation, with eggs, milk, and dairy products have all seen large rises.
Meanwhile, 'Biscuits and cakes', has seen the single biggest increase in this category, up 62.2% compared to 12 months ago.
You can see the full report here.