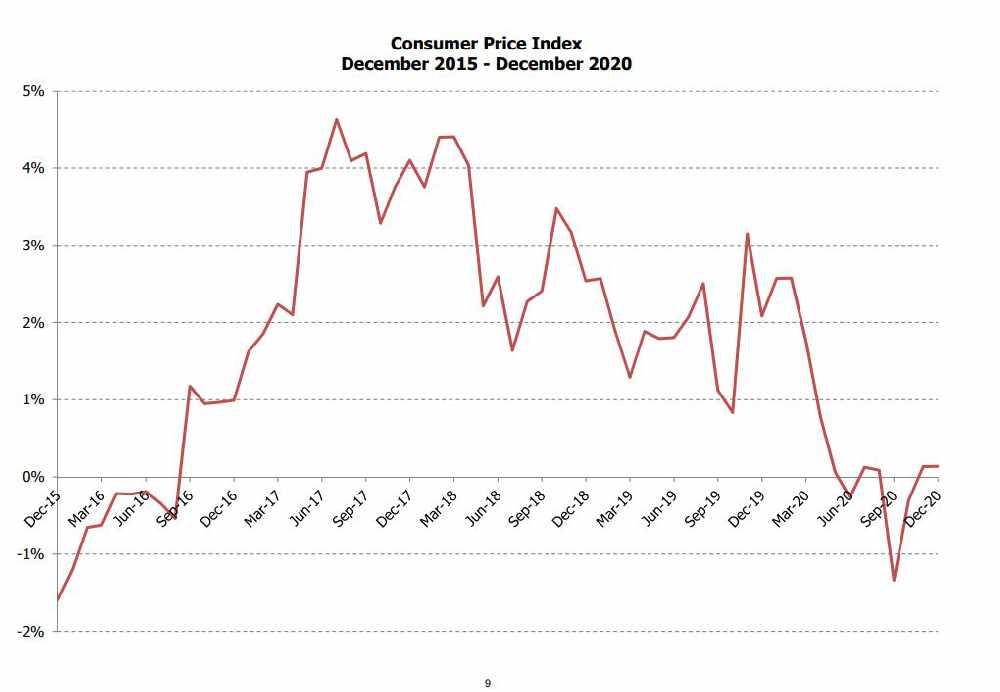 The Island's inflation rate fell slightly during the last month of 2020.
The rate fell to 0.1% during December with sea and air fares excluded for the second month in a row - the Consumer Price Index stood at -0.5% had those costs been included.
According to the latest government report, the biggest contributor to this decrease is Clothing and footwear, leading to decrease of 0.7% to the overall 12-month rate.
Housing, water, electricity, gas and other fuels is the second biggest contributor to the drop, leading to a 0.5% decline in the overall figure.