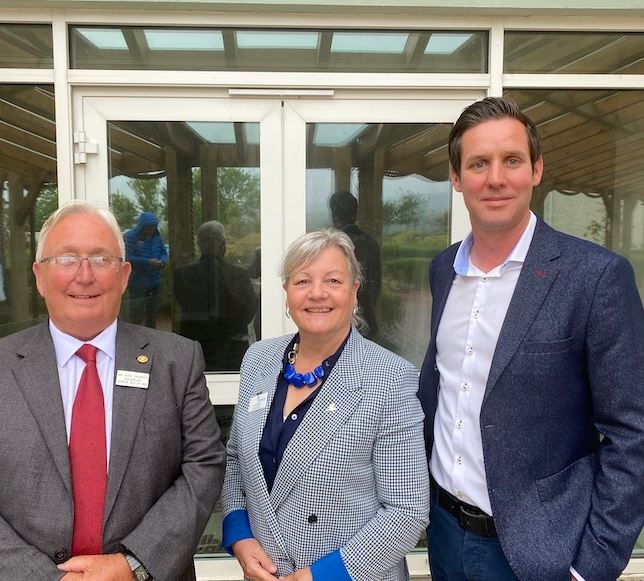 An Island company has donated a further £1 million to the Hospice to carry out refurbishment works.
Directors at Tevir Group have spoken of their delight at the progress on construction of the facilities for Hospice Isle of Man's 'Enhancing the Healing Environment project'.
Directors visited the complex last month after work resumed in mid-April, after being halted because of the Coronavirus pandemic.
The company has been involved with Hospice since 2016, it's since provided funding totalling £2.5million to support Hospice's projects programme.
'The 'Enhancing the Healing Environment' project will provide a wide range of enhanced benefits for patients and their families for many years to come and will also complement the fantastic quality of care provided by the staff at Hospice.