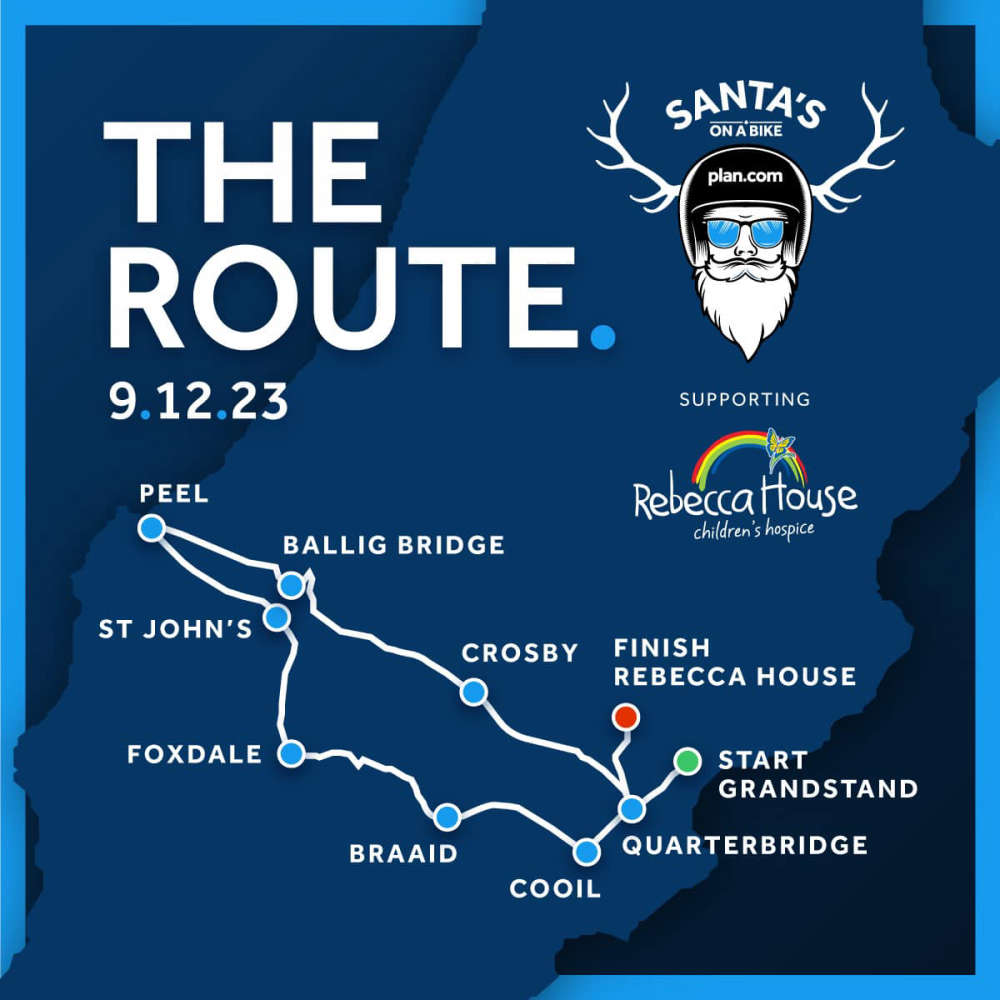 A BRAND-NEW ROUTE
THE GRANDSTAND – START LINE
Where the fun begins! We'll be serving tea and coffees from 9am before the riders set off at 10am
TT COURSE TO PEEL THEN ONTO FOXDALE
This year marks our first journey to the west! We'll be following the TT course, cruising through Peel, and making our way back via Foxdale to reach the finish line. Join us along the route—there are plenty of spots to catch us, so feel free to give us a wave!
THE HOSPICE - FINISH LINE
Embarking on a merry journey from Foxdale to Cooil Roundabout, then weaving through Quarterbridge! Our final destination is The Hospice, where the magic of the season blends with charity for a heartwarming finish.