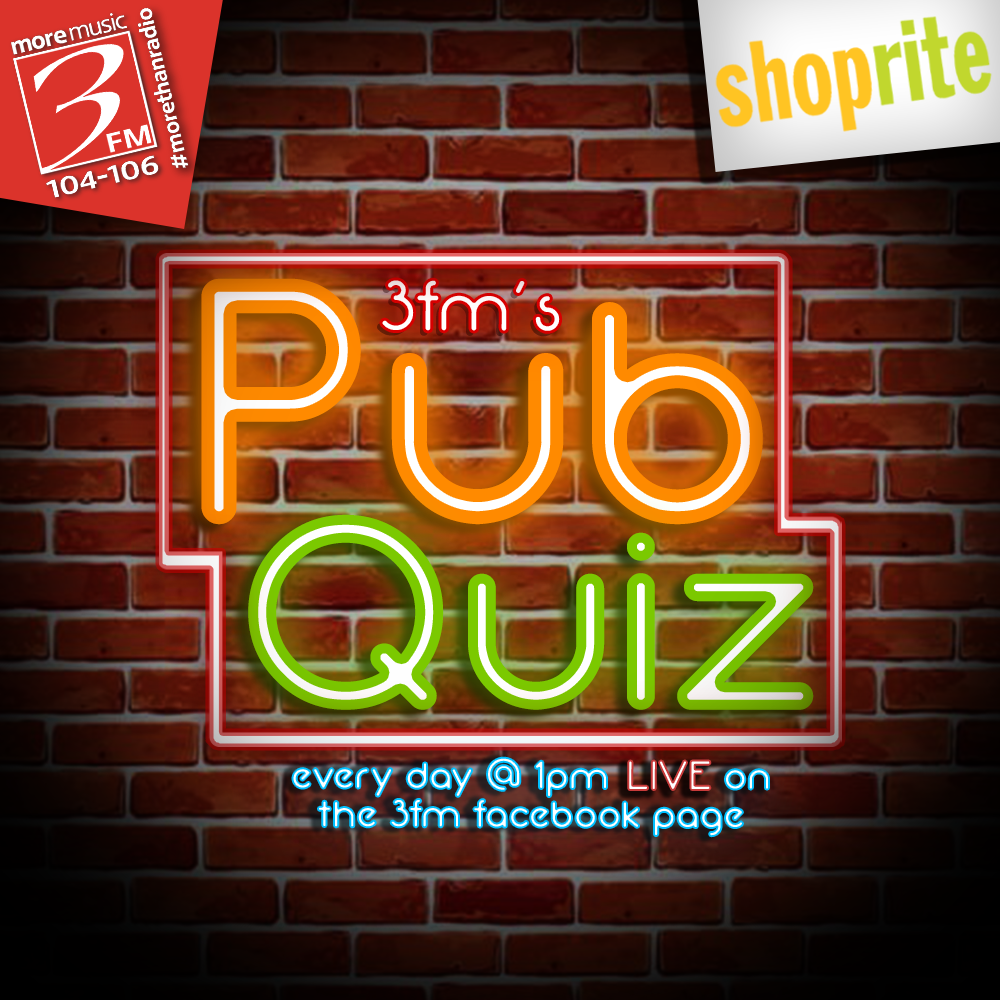 Join the 3FM Team and play the 3FM Pub Quiz every day at 1pm LIVE on our facebook page.
See how you compare with the rest of the Isle of Man and play along LIVE.
Music, Movies, General knowledge and much more...every day at 1pm and YOU have the chance to WIN a £10 Shoprite voucher too!
Like our Facebook Page HERE
See you at 1pm for the Island's Feel Good Pub Quiz exclusively on 3FM Facebook LIVE