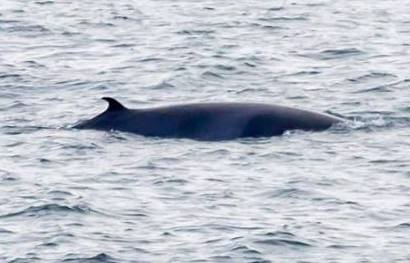 There's a chance to spot some of the Island's largest marine wildlife this weekend.
Manx Whale and Dolphin Watch will be holding a spotting session on Marine Drive in Douglas.
The event takes place from 2pm on Sunday just past the road's toll gate arches.
In recent weeks, minke whales have been spotted feeding just a few hundred metres from the cliffs.