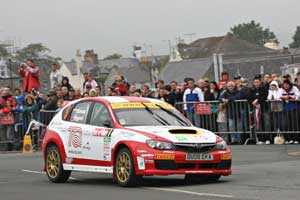 Government has issued a statement, in response to the cancellation of this year's Rally Isle of Man.
In it, it says 'because of the Rally's longstanding poor organisation; government officers weren't confident the rally would be run safely and competently.'
It adds 'despite repeated opportunities – Rally Isle of Man missed all the original deadlines for its paperwork, and indeed extended ones.'
Government says therefore it 'concluded the organiser wasn't able to run a competent event, and couldn't legally issue a Racing Authorisation.'
However, it claims it'll continue to support any motorsport event that can show a clear commitment to ensure the safety of the public.
The next event will be the Manx Auto Sport rally in November.