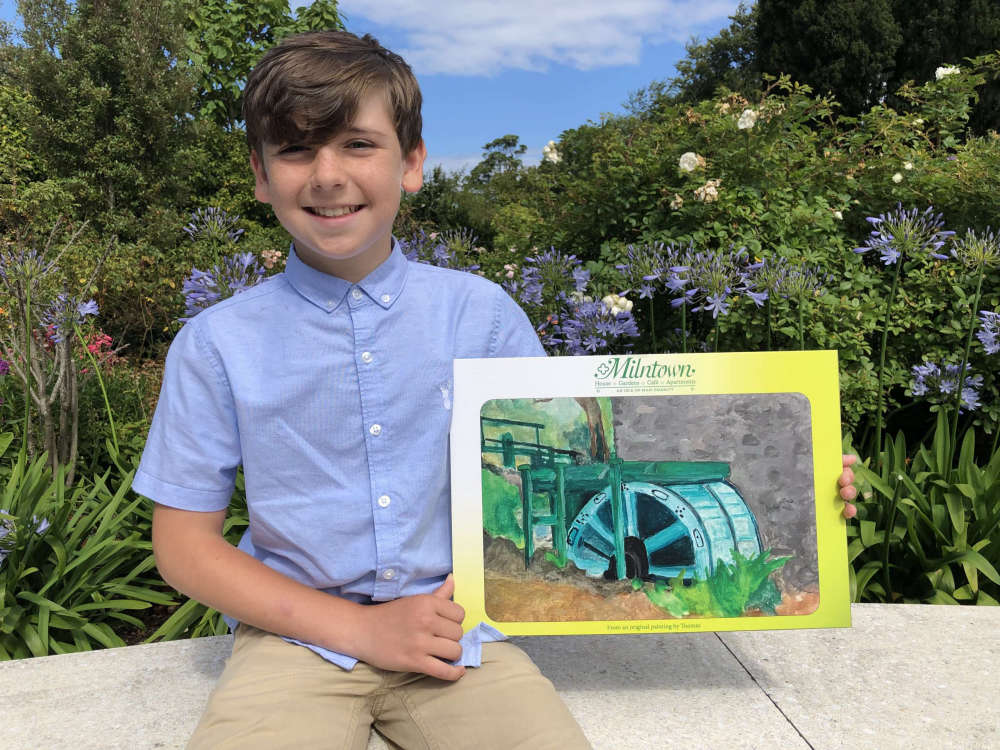 This year's Summer Treasure Hunt at Milntown includes works by a local young artist.
12 year old Thomas McAleer spent time painting during lockdowns and held his first ever exhibition at the Erin Arts Centre last year.
He has completed nine watercolour pieces which feature different aspects of the Milntown estate to add to the treasure hunt.
The gardens are open every day from 10am-5pm, and the hunt will run until September 1.