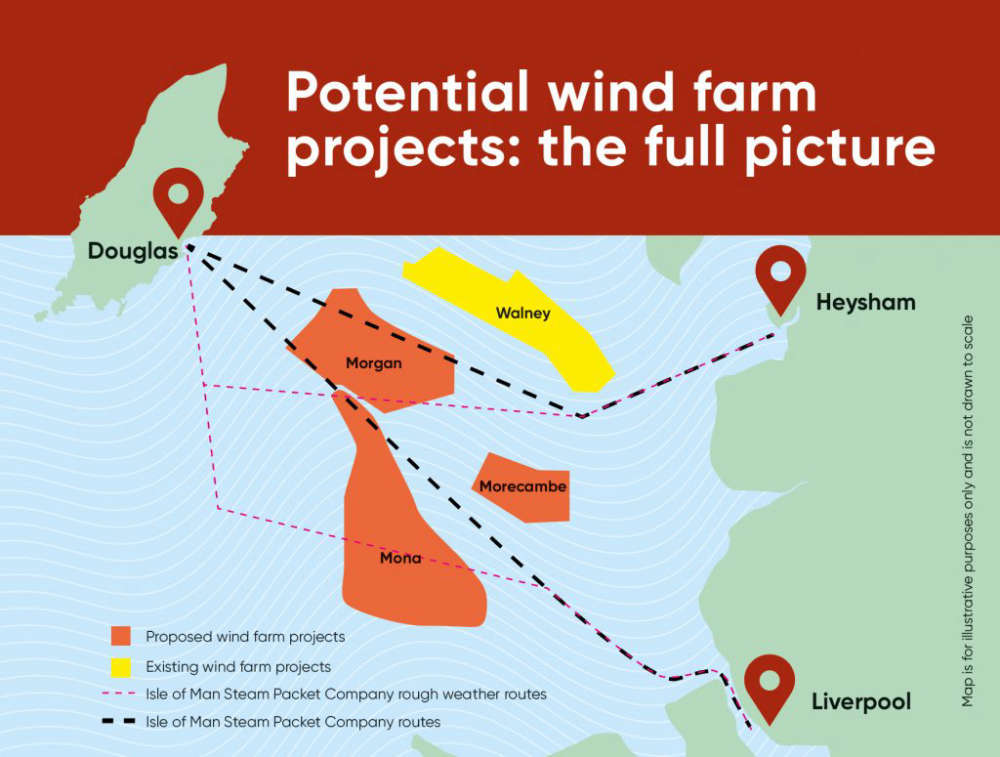 The Steam Packet says it has 'serious concerns' about the effect of growing windfarms in the Irish sea.
It comes following proposals for 'Morcambe and Morgan' wind farm - which would be based in the Irish Sea - somewhere along the Steam Packet route between Douglas and Liverpool.
Leaflets have been posted across the Island asking people for their views and a consultation has been launched online.
In a post, the Steam Packet says it's 'supportive of sustainability and renewable energy' - and 'broadly speaking' the company supports initiatives to tackle energy challgenges.
However, it says true sustainability considers all impacts - and has serious concerns the effect wind farm projects will have on the viability of its routes.
It's urging those considering responding to the consultation to make sure they're aware of the overall picture.
Its key concerns include
"The safety of navigaiton for ships sailing through the wind farm corrdiors.
The lack of open sea oom for navigating in rough weather is likely to increase risk of cancellations on the Island's lifeline routes - which will affect passengers, hauliers and the wider population of the IOM through delays and disruptions to shipments of essential goods.
The consequence of extra sailing distance imposed on lifeline routes, requiring more fuel, leading to increased fuel costs and greater CO2 emissions.
You can see the full statement here.