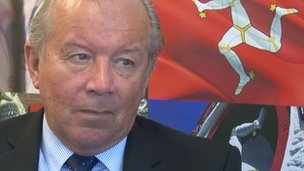 Chris Robertshaw

The Social Care Minister says he is simply trying to do the "right thing" by introducing new legislation for landlords.

A consultation period on the new Landlord and Tenant Bill was extended before Easter following robust discussions with those likely to be affected.

The bill is designed to introduce a set of minimum standards which landlords must stick to in order to clamp down on those who let properties which are of poor quality.

Chris Robertshaw says he's seen some of the worst properties first hand:

(PLAY AUDIO ABOVE)


Anyone who would like to submit their views can do so by visiting the government's website by May 3rd.