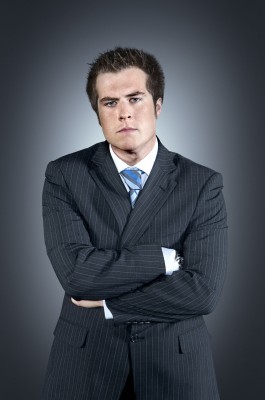 Hit TV show The Apprentice kicks off tonight with an Isle of Man resident to be the programmes youngest ever contestant.
Lord Sugar will have the pick of 16 candidates to become his next apprentice.
21 year old Stuart Baggs, who studied at Ramsey Grammer School, will be hitting our screens tonight.
The candidates were kept under wraps until last week even from family and friends.
His big sister Charlotte told 3FM; 'I didn't know where he really was when it was being filmed! I was told he was installing WIFI to oil rigs in the North Sea and was heading off Island for helicopter training. Stuart completely pulled the wool over my eyes!'
She said she was a bit annoyed not to be told but now can't wait to watch him on TV.
The 25 year old went on to say; 'I think you'll be hard pushed to find a bigger character, he is rather in your face sometimes! I'm sure he'll do well in the programme because if he wants something he goes after it like a dog with a bone, and always has!'
You can watch Stuarts audition video
Will he be fired or hired by Lord Sugar?