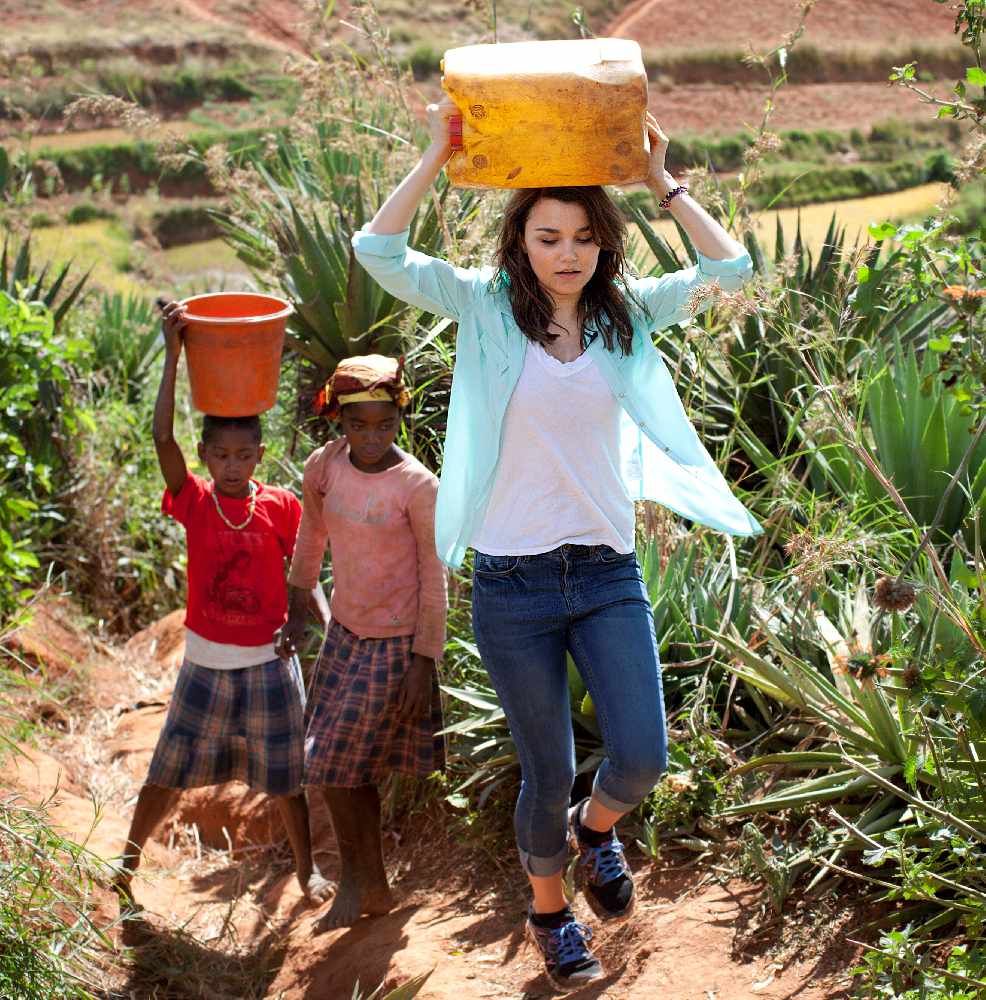 Sam Barks helps carry water
Singer Samantha Barks is campaigning to improve the lives of girls in the world's poorest communities by ensuring they have access to clean water.
The star, who is from Laxey, recently headed out on a visit to Madagascar in support of WaterAid's 'To Be A Girl' campaign seeing first-hand how hard it can be to access safe water.
748 million people in the world live without it - as a result over 700 girls die from poor sanitation and drinking unsafe water every day.
Sam told us she was shocked by what she saw: