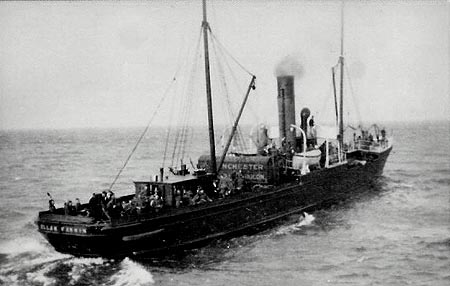 A memorial service will be held at the start of next month to commemorate the loss of the Ellan Vannin.
The event which marks 110 years since the vessel sank in 1909 crossing from the Island to Liverpool will take place at the memorial plaque on West Quay in Ramsey at 6.30pm on Tuesday, December 3.
A brief synopsis of what happened to the craft will be held before the names of those who lost their lives will be read out, after which there will be prayers and wreaths laid out.
Ramsey Town Commissioners says in the event of poor weather, the service will be held at Our Lady of the Sea Catholic Church on South Promenade.