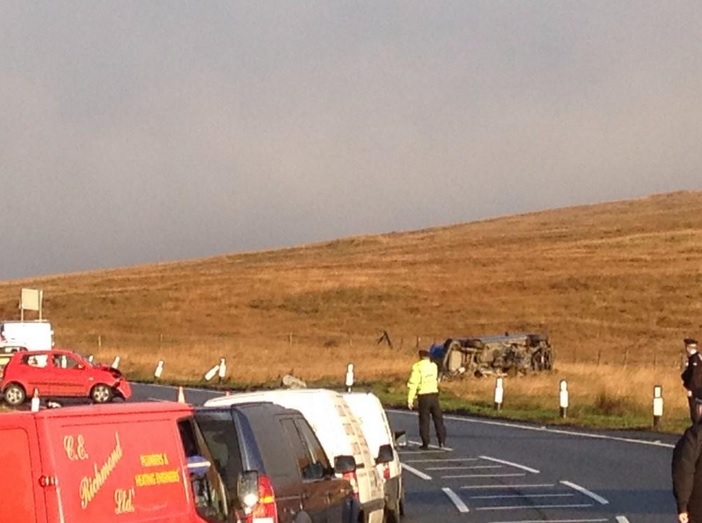 This car crashed on the Mountain Road yesterday
Police have launched a clampdown on motorists whose vehicles aren't ready for the winter.
Officers are targeting drivers in the mornings and evenings at various locations - in St Johns on Monday they stopped nine vehicles.
From those they found 20 light defects, two illegal tyres and two sets of wipers that needed changing.
Police are also advising people to take extra care after a road traffic collision on the Mountain Road yesterday was due in part to the wet weather conditions.
Inspector Derek Flint has this advice: