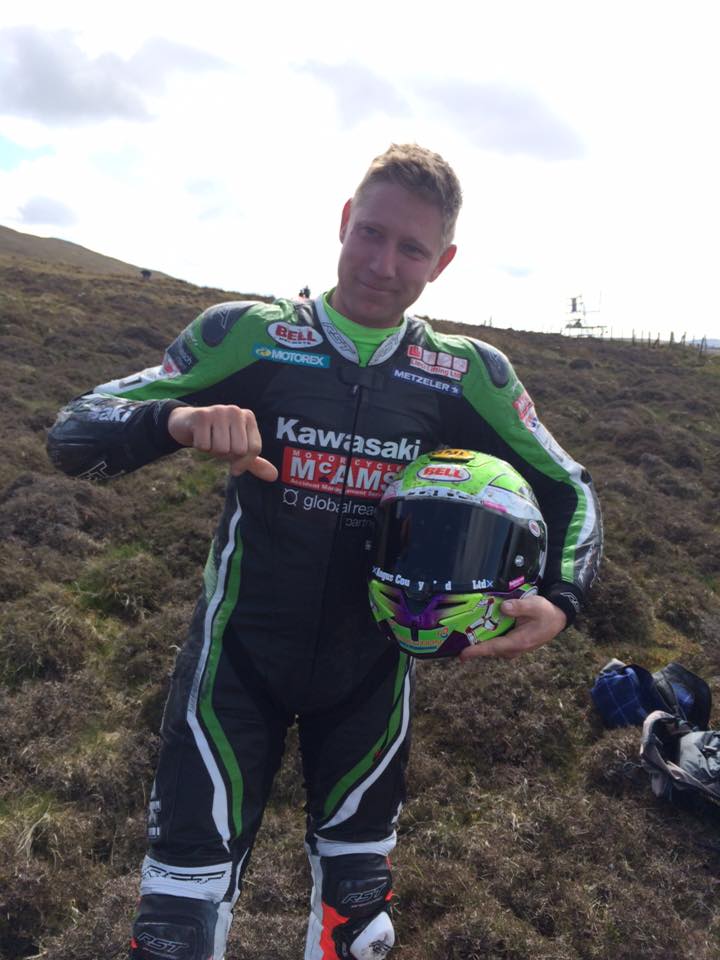 Gary Johnson was reported to be fine after his crash - credit Ryan Crawley
Two Superbike riders were taken to hospital yesterday following crashes during the first race of TT 2015.
Last year's winner Michael Dunlop ended his charge at The Nook, on his last lap, when he tangled with a slower rider.
The race was then red-flagged - Dunlop was brought back to The Grandstand "limping" but otherwise OK.
Scott Wilson, from Burton, who was also involved was taken by helicopter to Noble's Hospital where it was reported he had a broken clavicle.
Rider Andy Lawson was also taken to hospital by helicopter for neck and arm injuries following a collision and Broughton man Gary Johnson crashed near Guthries but is fit for today's racing.