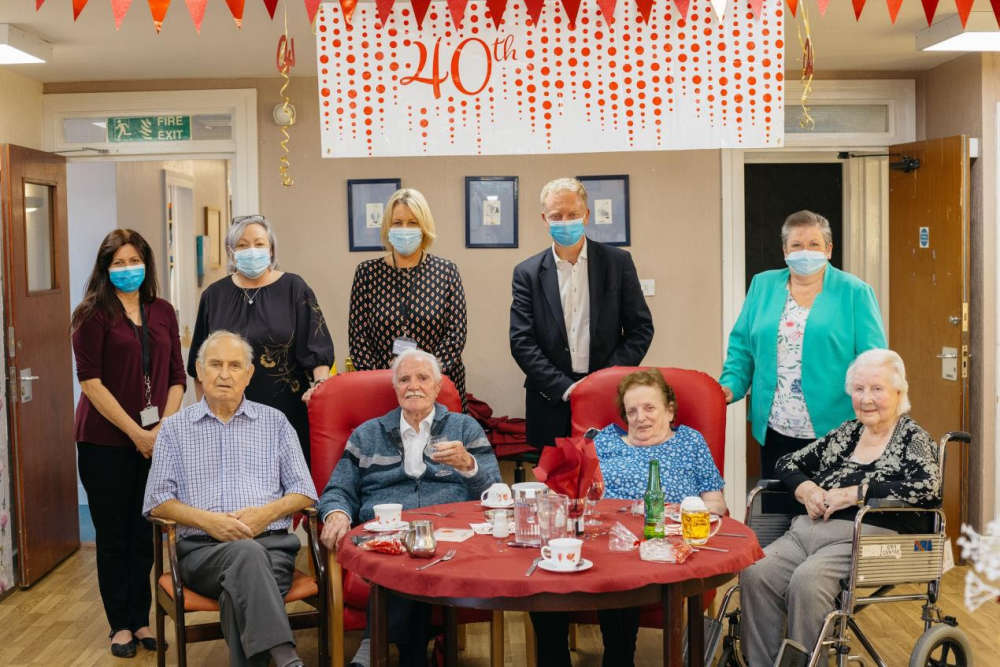 L-R; Claire Cummins, Sally Shaw, Teresa Cope, Dr Alex Allinson Barbara Scott with 4 Cummal Mooar residents.
Cummal Mooar residential home in Ramsey celebrated its 40th anniversary last week. 
Their ruby themed party was attended by all residents, carers, members of Manx Care's Executive Leadership Team and Social Care division, and Ramsey MHK Dr Alex Allinson.
The 46-bed home opened in October 1981, and has supported older people and their families in the North of the Island ever since.
Manx Care's Executive Director of Social Care, Sally Shaw, says Cummal Mooar and its staff have played an important role in the lives of residents, their families and the community, and it was important to recognize this landmark with them.