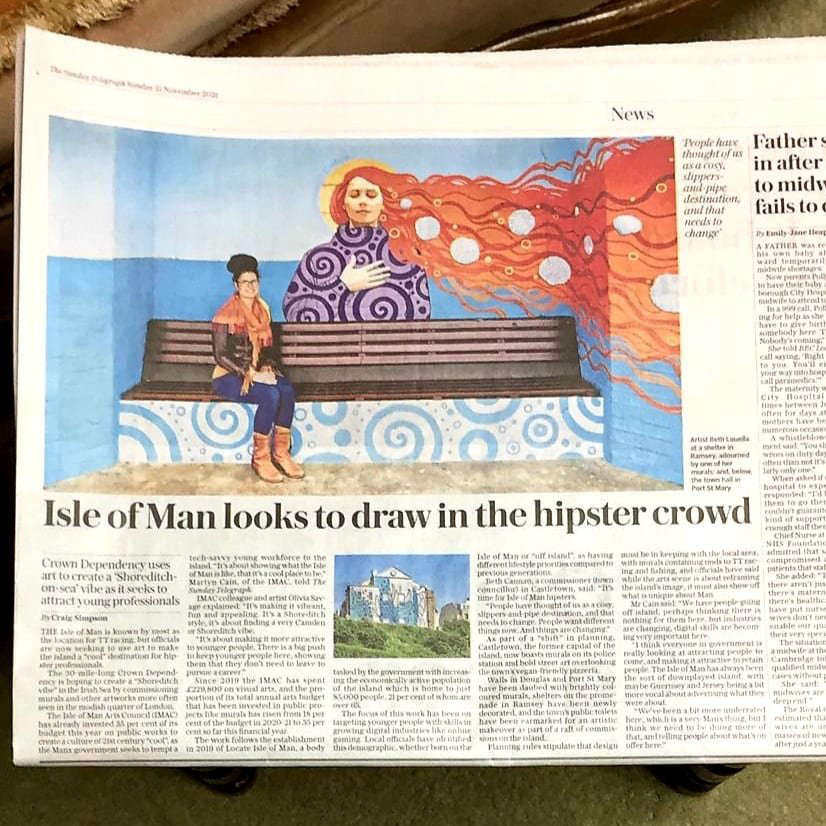 A recently painted seaside mural on Ramsey Promenade has attracted UK press attention.
An article on Beth Louella's 'Fenella of Ramsey' mural has appeared in the Sunday Telegraph with the headline: "Isle of Man Looks to Draw in the Hipster Crowd".
The art work, which was commissioned by Ramsey Town Commissioners, was partly funded by the Isle of Man Arts Council.
The Sunday Times article goes on to say that the island is looking to create a Shoreditch-On- Sea vibe as it seeks to attract young professionals.
Beth's work is one of two murals to appear along Ramsey's north promenade this year- the other is by Graphic designer and artist, Adam Berry.
You can read the article here.