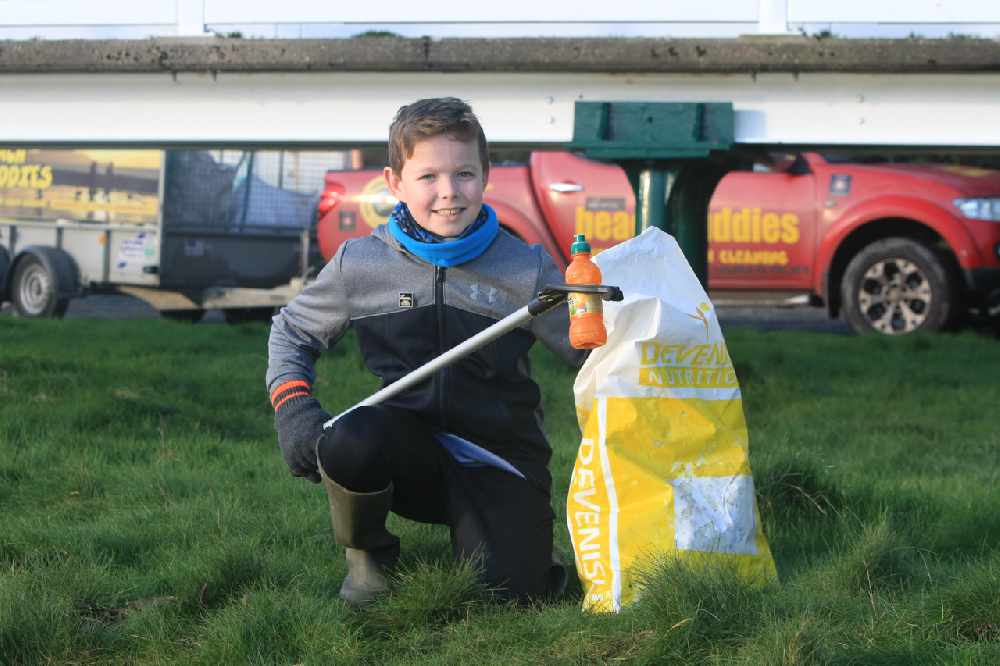 A nine-year-old boy from Ramsey has been hailed as an inspiration by an Island charity.
Harry Higgins made buying a litterpicker top of his Christmas wish list so he could clear rubbish near to his home - he was out on Boxing Day doing so which drew praise from local residents on social media.
FIM Capital Beach Buddies founder, Bill Dale, says Harry has inspired them and is the 'perfect example' of young people caring about the planet and nature.
Harry says he was motivated to do his part after Beach Buddies made a visit to Sulby School, adding after the organisation told him of the impact of rubbish in the countryside on animals he wanted 'to do something about it'.