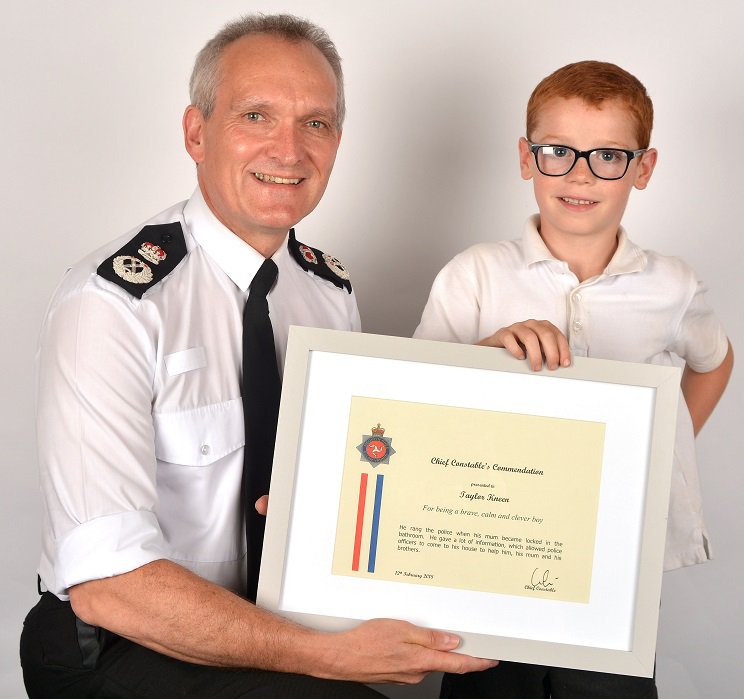 A six-year-old from Port Erin has become the youngest person ever to receive a Chief Constable's Commendation.
Taylor Kneen dialled 999 when his mum and brother were trapped at home in their bathroom in February after the lock broke.
He stayed on the phone and opened the front door when police arrived.
Chief Constable Gary Roberts presented him with his award at police headquarters, calling Taylor 'a remarkable young man'.