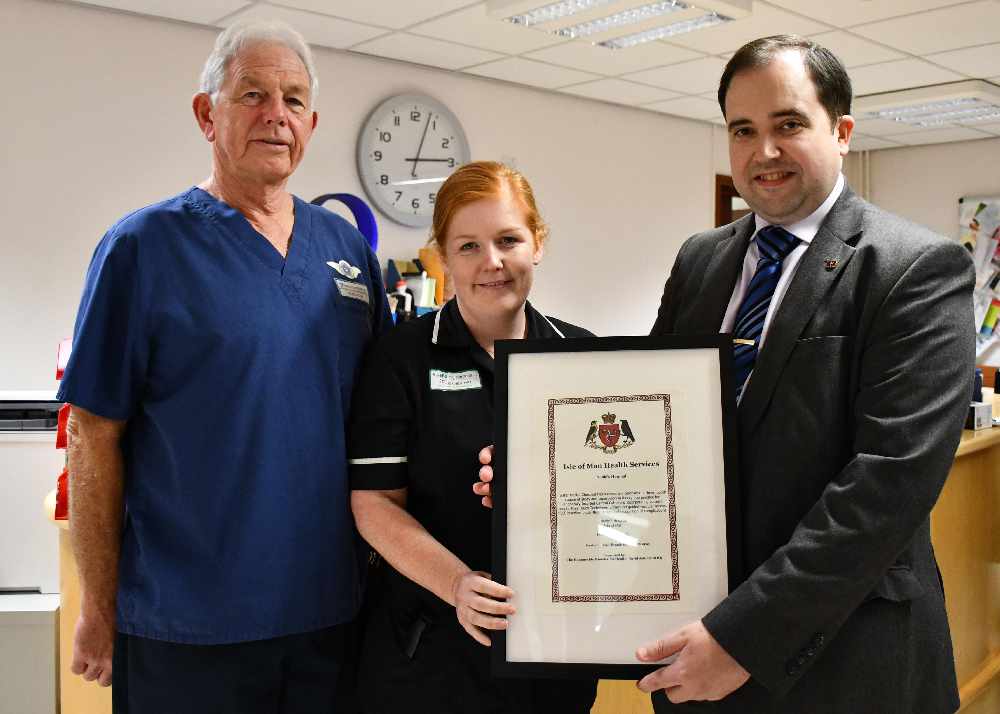 A nurse at Nobles Hospital's oncology department has completed important training to offer painless delivery of chemotherapy medication.
Markie Chestnut can now avoid repeated 'needles' for treatment, making it more comfortable and safe for patients.

She was presented with her certificate by Health and Social Care Minister David Ashford.
He described her new skillset as a key development in the Island's nurse-led service.