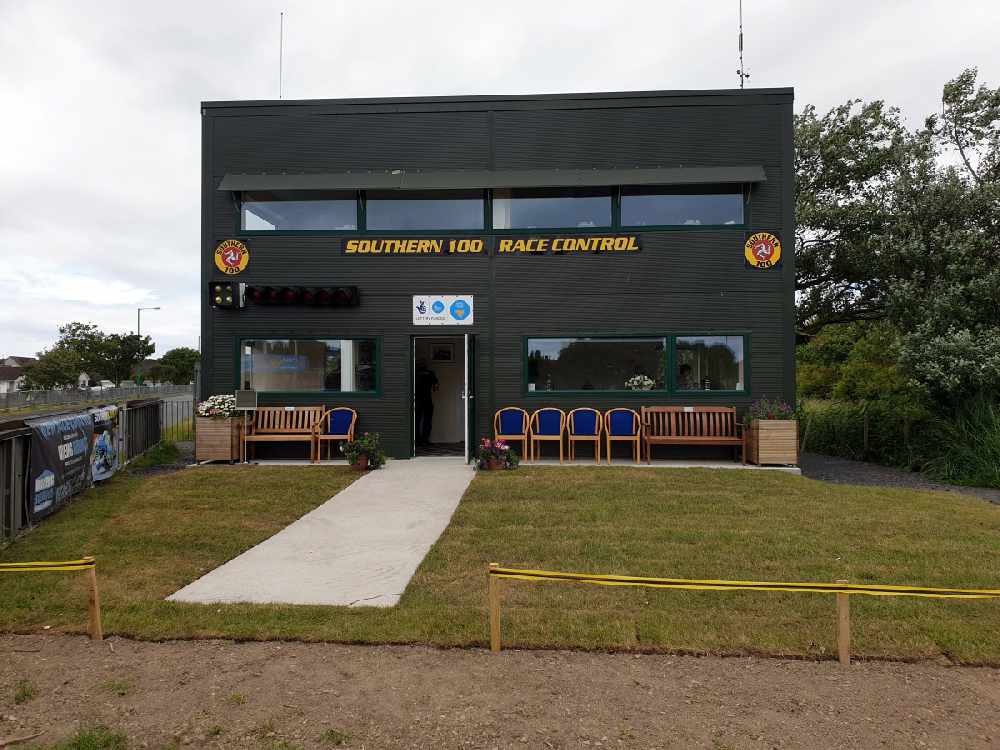 The new race control centre for the Southern 100 is now up and running.
It comes just under a week before the S100 road races get underway on the Billown course on July 8.
The facility was officialy opened by Vanda Nicholson, daughter of the clubs late president, Derek Nicholson - and was also marked by current club president, Phil Taubman MBE being presented with a silver plaque by Enterprise Minister, Laurence Skelly MHK.
It's the sixth race control in the races history since the commentary box on the opposite side of the road from Ballacraine in 1955.