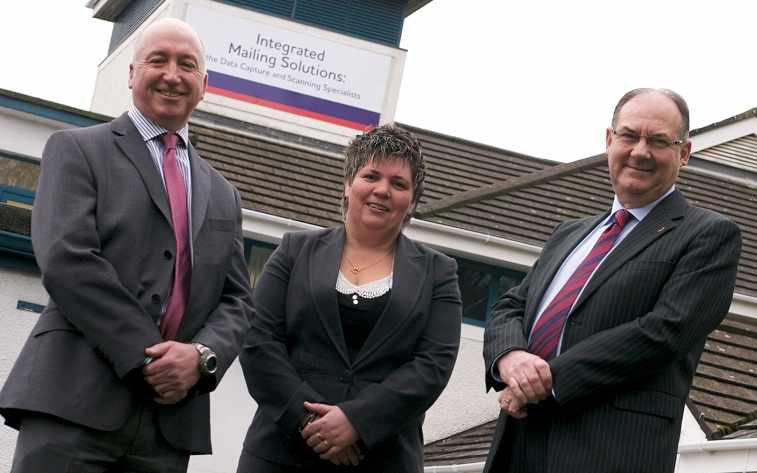 IMS general manager Tony Randle with IMS manager Elizabeth Raleigh and Post Office chairman Geoff Corkish
The business communications division of the Post Office has moved some of its services to new premises at Hill Meadow.
Data capture and response handling will now be based at the new Douglas site, which was formerly the Training Centre.
The general manager of the Post Office's IMS division said the move is vital if the company is to maintain its level of service and cope with increasing business, especially from the UK.
Tony Randle added that the other sections of the IMS division will remain at the headquarters in Spring Valley.
In the past five years, IMS has increased its workforce by 300 per cent.