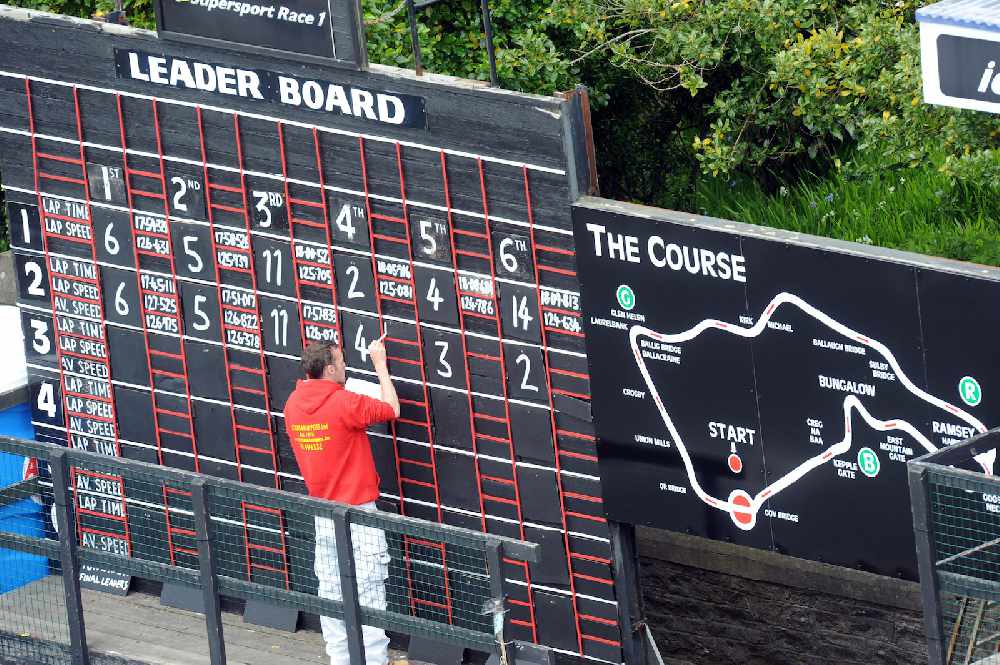 A section of the historic TT scoreboards is set to be preserved by Manx National Heritage.
The iconic structure opposite the TT Grandstand is set to be replaced after being considered no longer fit for purpose.
The feature has been through a number of incarnations over the last several decades, but the parts which MNH will salvage are believed to be some of the earliest, possibly dating as far back as the 1920's.
Curator of Social History, Matthew Richardson, says: "We have been aware of plans to refurbish the scoreboard for a number of years, and liaised closely with colleagues at the Department for Enterprise to ensure that when the time eventually came, MNH was on hand to ensure the more historic pieces could be preserved.
"The traditional scoreboard, with its clocks and hand painted numbers has long been an iconic part of the TT, and we are pleased to think that even though the event moves with the times and modernises its presentation, we can ensure that these aspects of its past are not lost or forgotten."
Meanwhile, MNH also says a section of the scoreboard will form part of the future TT Gallery which is being developed at the Manx Museum in Douglas which will look at the impact the TT and motorsport in general has had on the Isle of Man over its 113-year history.
The TT Gallery is expected to open in 2022.