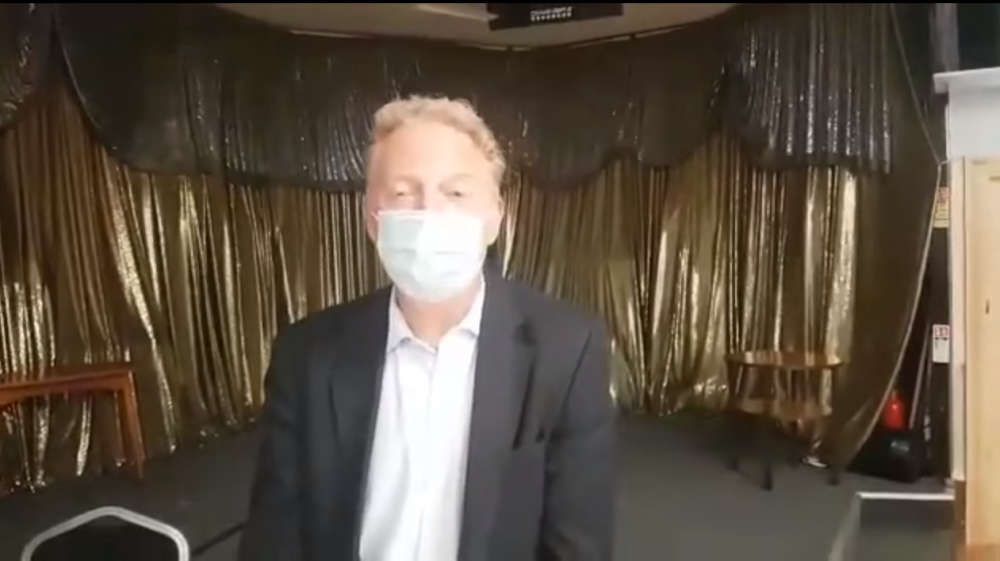 Two government ministers have been accosted at a public meeting over fears Covid vaccines are "making people magnetic".
Protestors claimed the contents of the jabs is unknown.
Health Minister David Ashford and Education Minister Alex Allinson – who is also a GP – were confronted at a gathering of the Positive Action Group.
A video posted on Facebook shows the pair being heckled:
Dr Allinson addresses the room saying "the hoax is that the vaccination causes some magnetic traction that can make things stick to your skin."
It's after a woman is filmed fixing what appears to be a magnet to her skin allegedly on the same spot where she was jabbed with the coronavirus vaccine.
The footage was taken at the Coping With Covid event at the Manx Legion in Douglas on Monday.
Witnesses have confirmed to the Local Democracy Reporting Service the video published online is real.
Both ministers were challenged for wearing masks throughout the meeting, as they attempted to explain how decisions to manage and control the illness were made and implemented.
At the end of the 99-second clip, Dr Allinson stares directly at the camera and says "we know the contents of the injection and it does not cause magnetism."