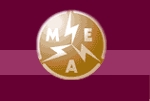 The MEA have issued a warning to the public with regards to a series of hoax phone calls currently doing the rounds.
The calls, allegedly made by representatives of the MEA have been received by Island residents and businesses.
The fraudster says they're calling from a call centre and enquire whether customers would like to switch their current 'Emergency Tariff'; the MEA are keen to stress this is not them, and they don't even operate such a tariff.
If anyone, should receive such a call, they should not pass on any personal information. If unsure, please contact MEA's Customer Services team on 687675.