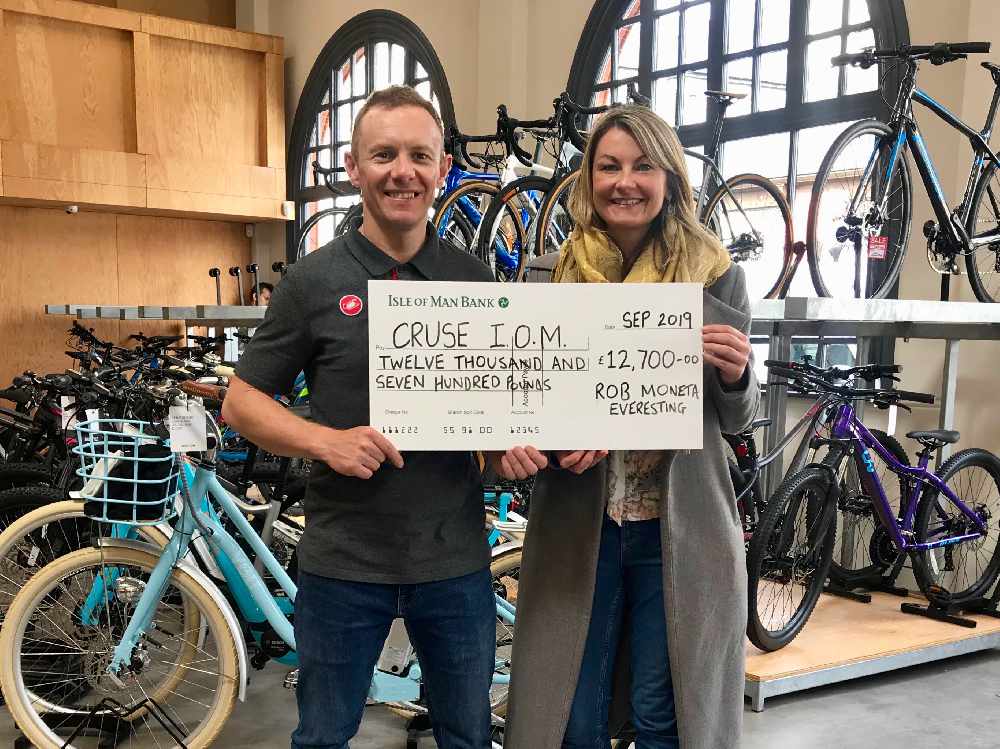 A Manxman has raised thousands for a local cause reaching the heights of Mount Everest... without even leaving the Island.
Rob Moneta cycled the vertical equivalent of the worlds highest peak riding up and down Ballakilpheric 70 times in around 16-and-a-half hours to generate £12,700 for Cruse Bereavement Isle of Man.
Mr Moneta is thanking people for all the support he's received for his efforts, adding the work bereavement support does for people is 'much needed and vital to the well-being of our community'.
He's also been thanked by Cruse Isle of Man CEO, Amanda Cafearo, who says the money raised is 'invaluable' and will make 'such a big difference' to their work.