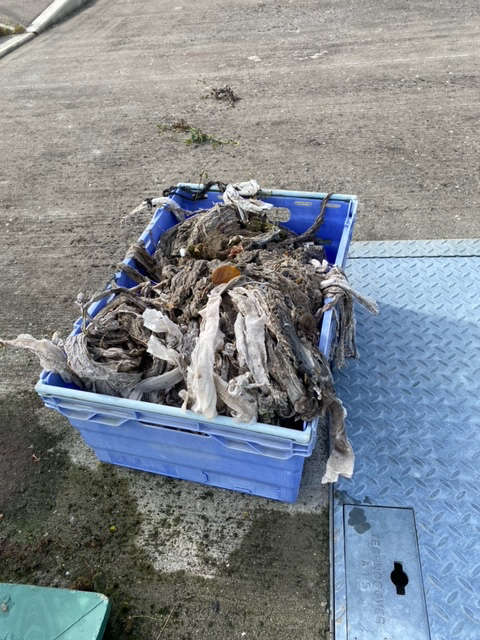 Large collection of wipes removed at Port Erin
Manx Utilities is reminding people to 'bin it - not flush it'.
The board is asking locals to remember the motto when it comes to the likes of wet wipes and sanitary products - which can't be flushed.
Its "Bin it –Don't Flush it" campaign has seen a 50 per cent reduction in blockages over the last 7 years.
However, the organisation says it's still removing approximately 100 tonnes a year from its treatment works.
It says the wipes and sanitary products will end up in the marine environment or washed up on our beaches and can contain micro-plastic fibres, which aren't biodegradable.
Bill Dale of Beach Buddies said, "We only find wet wipes and sanitary products on beaches close to where there is no sewage treatment. There used to be very high numbers of these items, but on many beaches we now rarely find these items which can only be good for the sea and wildlife. I hope we can all help to build further on this success to protect our Island environment.":