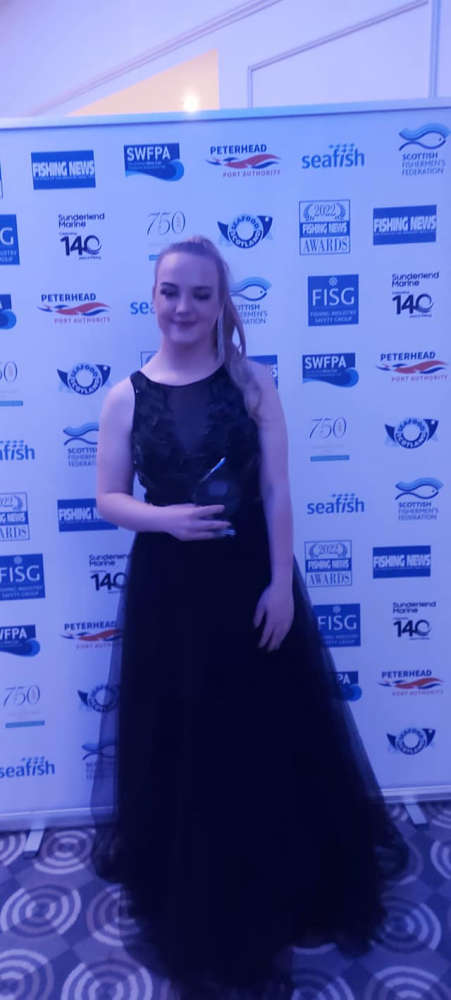 A local teenager has won a national fishing award.
17-year-old Isla Gale was crowned 'Trainee Fisherman of the Year' at the Fishing News Awards, held in Aberdeen earlier this week.
Isla has been fishing since she was 12, following in her Dad - Luke's - footsteps.
She was the only Manx nominee and one of only three women up for awards - 'Mackerman Mann' - a local fish market says they 'couldn't be prouder' of her.