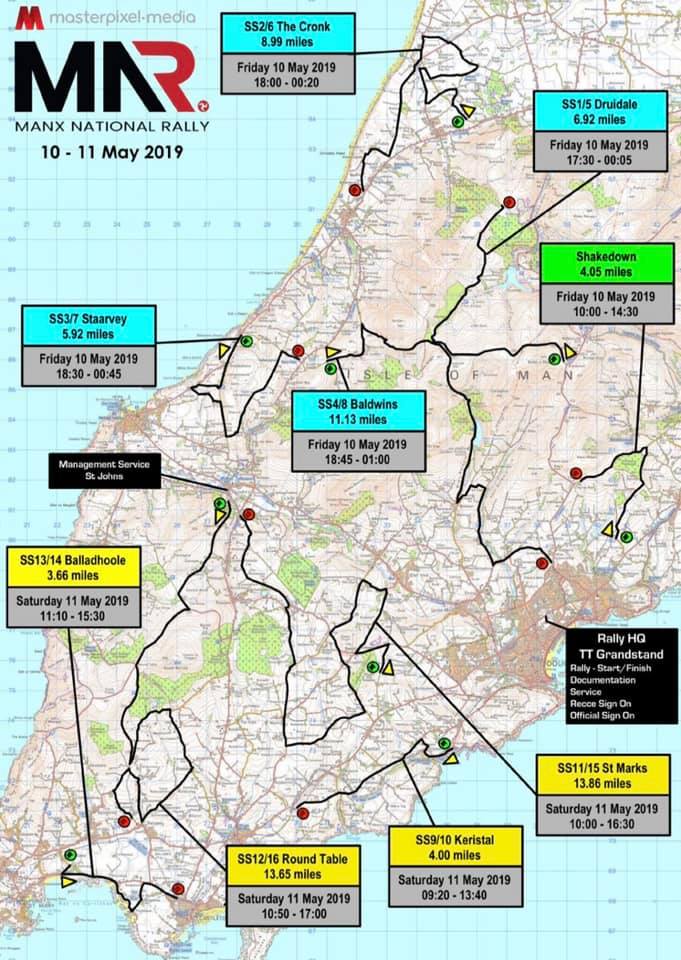 Manx Auto Sport has revealed the details of the stages for this years Manx National Rally.
The organisation took to social media with a map of the layout for the 2019 event.
The longest stage will be at St Marks covering 13.66 miles, with the shortest at Balladhoole stretching 3.66 miles.
This years event will run from May 10 to 11.