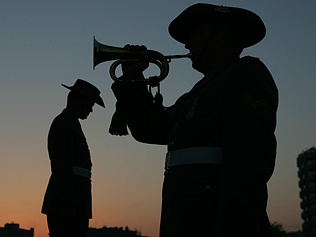 Manx firefighters will join their colleagues around the world as part of a tribute to the fallen soldiers of World War 1.
Every evening since 1928 - with the exception of war years - the 'Last Post' has been played under the Merlin Gate Memorial in Belgium.
July 9th will mark the 30,000th time the daily ceremony has been performed by buglers from local volunteer fire stations.
Chief fire officer Kevin Groom explains how the Isle of Man is getting involved: