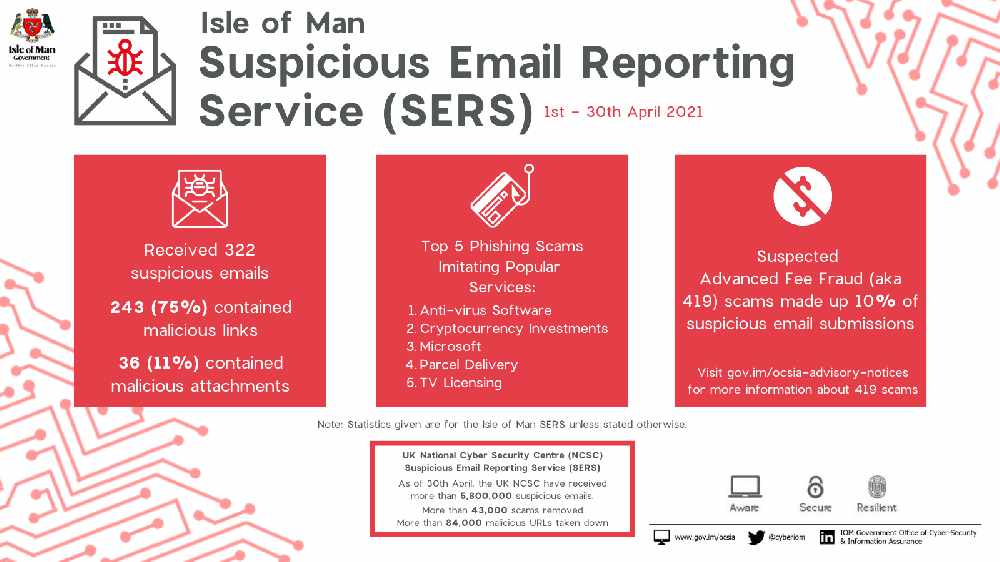 The large majority of suspicious online mail reported to Manx authorities last month contained malicious material to target potential victims.
The Island's Suspicious Email Reporting Service (SERS) says of 322 emails reported to them in April - 75% had malicious links and a further 11% had malicious attachments.
Meanwhile, SERS says the top phishing scams attempting to catch out residents in April were fake anti-virus software subscription requests followed by bogus cryptocurrency payments and fake Microsoft messages.
The reporting service, which launched in October 2020, allows anyone who receives emails which don't seem genuine to send them over to local authorities who can check if they're dangerous.
This is designed to help officials better understand online threats which could pose a risk to residents.