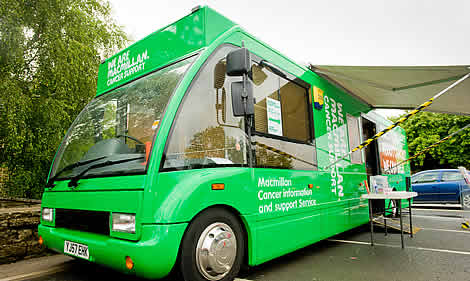 Anyone who is currently being affected by cancer is being advised a Macmillan Cancer Information bus will be headed to the Island later in the month.
Whilst on Island it will be stationed in Port Erin, Ramsey and Douglas and will act as a free cancer information service to members of the general public.

The bus travels around the UK aiming to educate and advise people in need; it was recently identified that one in four people diagnosed with the illness lack support from family and friends.

Service Manager Helen Tuvey gave us the lowdown on what people could get out of paying them a visit:

(AUDIO ABOVE)

It will be on Island the week of the 22nd April.