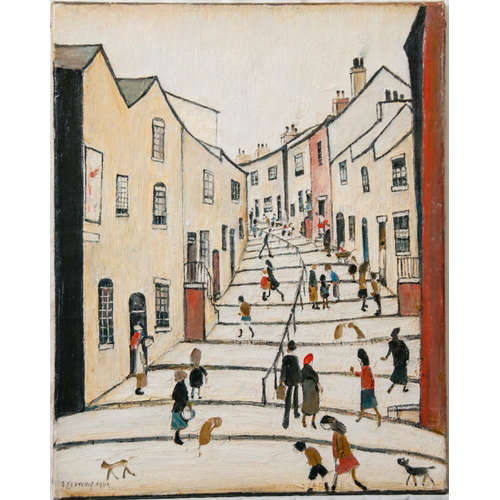 The original L.S Lowry painting, 'The Street With Many Steps,' has sold for £350,000 on Island today.
Chrystals Auctions expected the painting by the world-famous artist to go for £500,000 - £700,000, as it went to auction at the Nunnery in Douglas this afternoon.
The piece was previously bought in 1980 by a woman from Laxey for £21,500, which equates to over £94,000 today.
It was put up for auction by the son of the auctioneer who sold it in 1980, following the death of the previous owner.