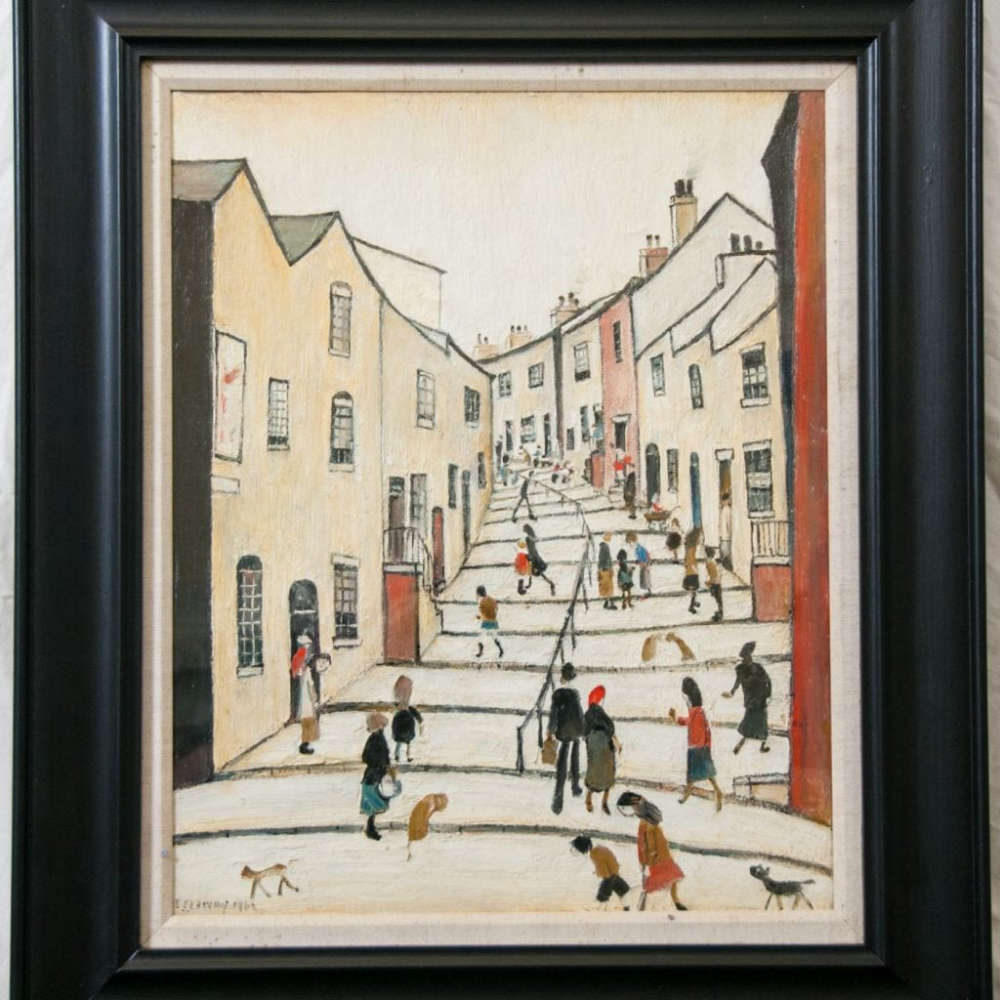 A painting thought to be worth half a million pounds will go under the hammer on the Isle of Man later today.
An original, by LS Lowry, holds an estimate of between £500,000 and £700,000.
'The Street With Many Steps', signed and dated by the famous artist in 1961 is being auctioned by Crystal Auctions.
It is thought the painting has been on the Isle of Man for 40-years after being sold to a local family in 1980 for £21,000.
Crystal Auctions said: "Autioneer, Murray Keefe is delighted to offer this important Lowry painting which has been rediscovered after over 40-years, quietly appreciating in value".
Laurence Stephen Lowry was an English artist famous for painting scenes of life in the industrial districts of North West England.
The auction is being held today (Wednesday) at the Nunnery Garden Room.