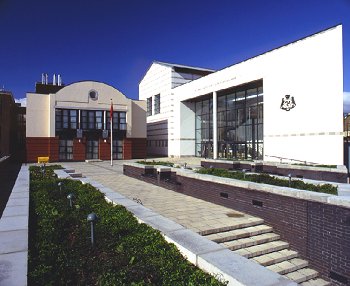 A care home cleaner has been jailed for four months after repeatedly assaulting his teenage colleague. 
58-year-old Edmondo Cataroja Mamis, of Balleigh Park in Ramsey, indecently assaulted the girl on three occasions as they worked together.
Mamis later pleaded guilty to the offences - the first of which took place between December 1st and 31st last year when he began kissing her face and sucking on her bottom lip.
On April 6th he struck twice - firstly touching her intimately over her clothing before dropping to his knees and kissing her through her leggings.
The girl raised the alarm and locked herself in a bathroom at the facility, in Ramsey, until her mother arrived - police were called and Mamis was arrested.
At Douglas Courthouse today his advocate told the court Mamis realised he'd made "a big mistake" adding "this matter is something which is totally out of character".
Sending him to prison Deputy High Bailiff Jayne Hughes said she could find no grounds to suspend the sentence adding "no one knows the impact of such offences on her in the future".
Mamis was also placed on the Sex Offenders Register for seven years.