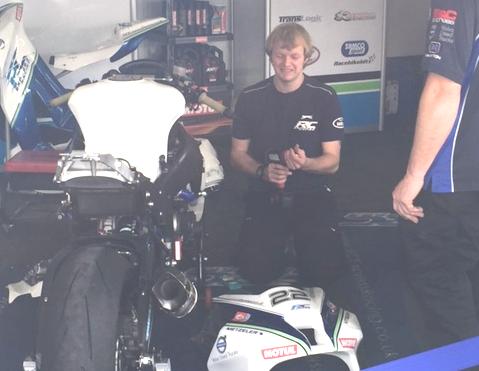 Ivan Lintin
One man looking to make an impression at this year's TT races is Lincolnshire rider Ivan Lintin.
30-year old Lintin recorded an impressive 126mph lap in the Senior race last year, and bagged a top 10 finish in the Supersport class - he was also crowned the TT Privateers Champion.
For the first time he'll have the backing of a professional outfit, riding now for RC Express Racing.
Ivan told us he is looking to build on last year's accomplishments: