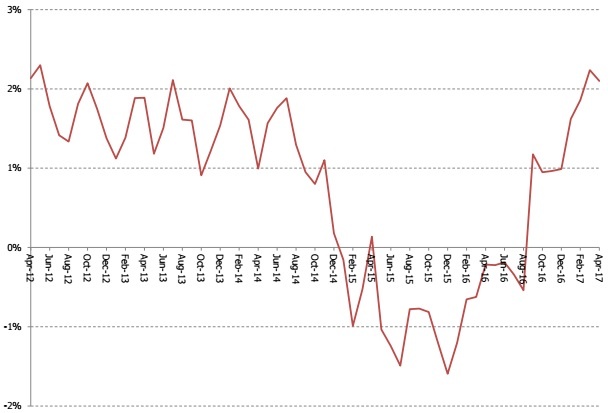 Inflation fell for the first time since October 2016 last month.
New figures from the government show the rate of inflation as calculated by the Consumer Price Index dropped to 2.1 per cent from 2.2 per cent in February.
Oil and other fuels rose by more than 36 per cent in the 12 months to April, while the biggest price fall came in air fares, which dropped by almost 22 per cent.
The government says there are still a number of inflationary factors which are driving rising prices that impact on household budgets.