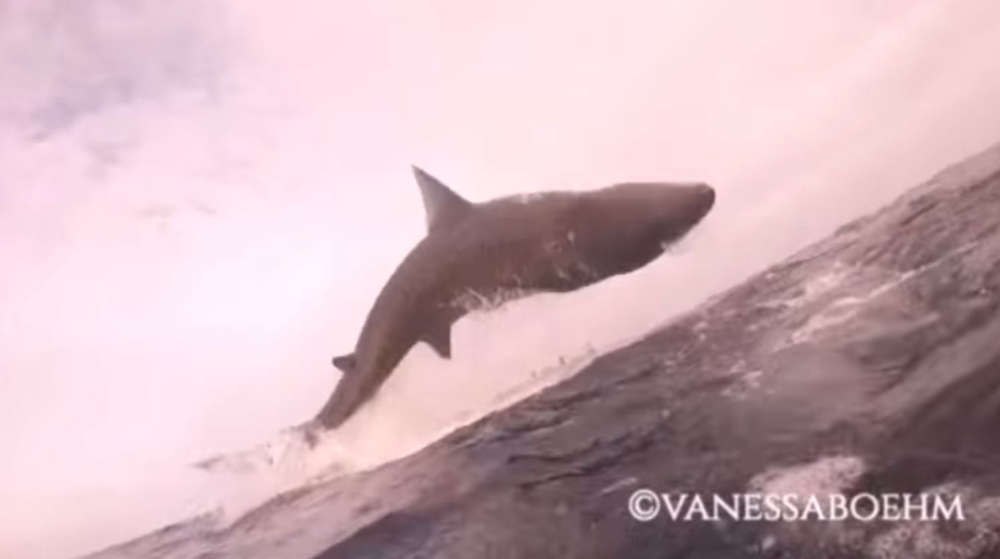 Image: Vanessa Boehm
A diver off the coast of County Clare films a rare basking shark breach.
They may be the length of a bus but basking sharks can and do breach.
A video posted last week by diver Vanessa Boehm shows the power and speed it takes for a basking shark to launch itself out of the sea.
Vanessa said: "If you thought that Basking Sharks were just sleeping giants, idling their way through the ocean - think again".
Ms Boeham said no one was hurt in the filming of the video and stressed the importance of diving with an "experienced and safe" diving club.
CONTENT WARNING: THIS VIDEO CONTAINS STRONG LANGUAGE WHICH SOME VIEWERS MAY FIND OFFENSIVE