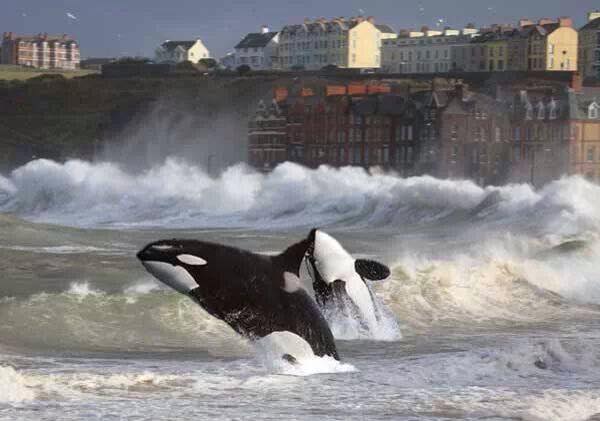 This image has been widely circulated on Facebook
Don't fall for internet pranks and scams - apply some common sense instead. 
That's the advice from Manx Telecom following a Facebook prank featuring a false image of Orca whales in Peel Bay.
The picture was shared a number of times - many believed it to be from a credible source.
Product manager at MT Ian Barker says it's important to know when something appears too good to be true: