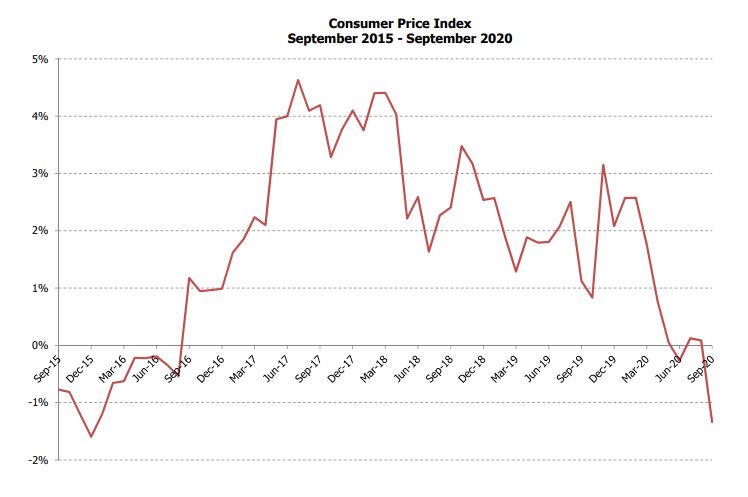 Inflation has decreased slightly on Island.
According to the latest figures - it stood at 1.3 per cent last month, in comparison to 1.4 percent in August.
Transport was the biggest contributor - causing a -1.5 per cent decrease in the overall rate compared to same time last year, with air travel decreasing by -21.5%.
Clothing and footwear was the second biggest contributor to the rate of inflation, causing a -0.9% decrease in the overall rate.
Meanwhile housing, water, electricity, gas and other fuels were the third biggest contributor to the decrease in inflation, causing a decrease of -0.3%.