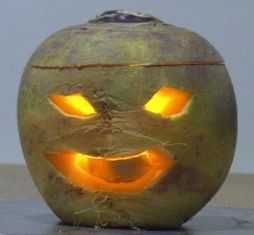 Zero Tolerance on Anti-Social Behaviour This Hop-Tu-Naa Say Police
The Northern Neighbourhood Policing team have said they will be increasing their presence in the North this weekend to ensure the public have a safe and enjoyable Hop Tu Naa.

They've issued a number of tips and reminders for parents who have children that will be out enjoying the festivities, to make sure they're doing so both safely and sensibly.

All children who will be wearing costumes are asked to also wear a reflective tape and also be carrying a torch so they will be well visbale to cars.

It's advised that groups of kids go out with an accompanying adult.

A warning has gone out to children that any anti social behaviour will not be accepted, with parents again asked to make sure their kids are not leaving the house with eggs and flour.

There is also a plea that no house calls are made after 9pm.