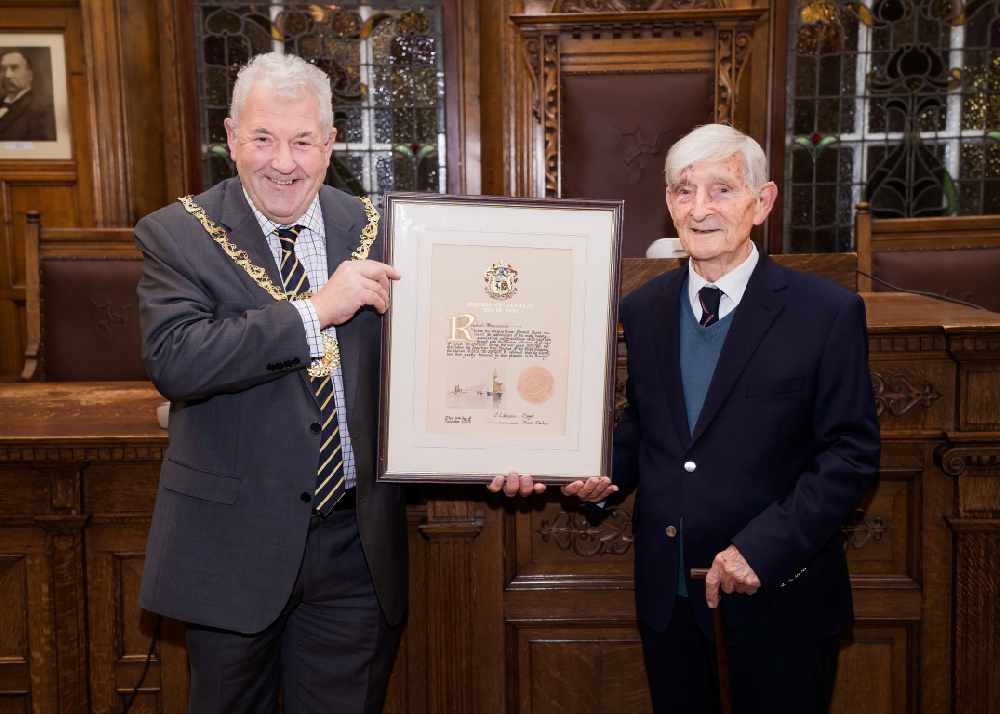 An illuminated address has been presented to the Mayor of Douglas to mark 75 years since it was first given to a Royal Navy training facility.
It was initially awarded to the company of HMS St George, which was opened in 1939, by the local authority on December 1945.

Depicting the iconic Tower of Refuge, the artwork recognises 'the associations and friendships' formed during the Second World War.

Mr Galt, 97, presented it to His Worship Jonathan Joughin JP at the Council Chamber in Douglas earlier this month.

The veteran, who joined the Navy in March 1940, purchased the address from a private firm in London 30 years ago.

HMS St George was divided into components; including classroom training which took place at Ballakermeen High School.

Cadets were billeted at Cunningham's Holiday Camp, which had been requisitioned for the duration of the war and had served as a prisoner of war camp during the First World War.

Painted in watercolour by Manx artist John H Nicholson, a leading member of the Isle of Man Art Society and its president until his death in 1988, the closing words on of the tribute to the ship's company read: "the Council have been greatly honoured by their presence in the Borough."