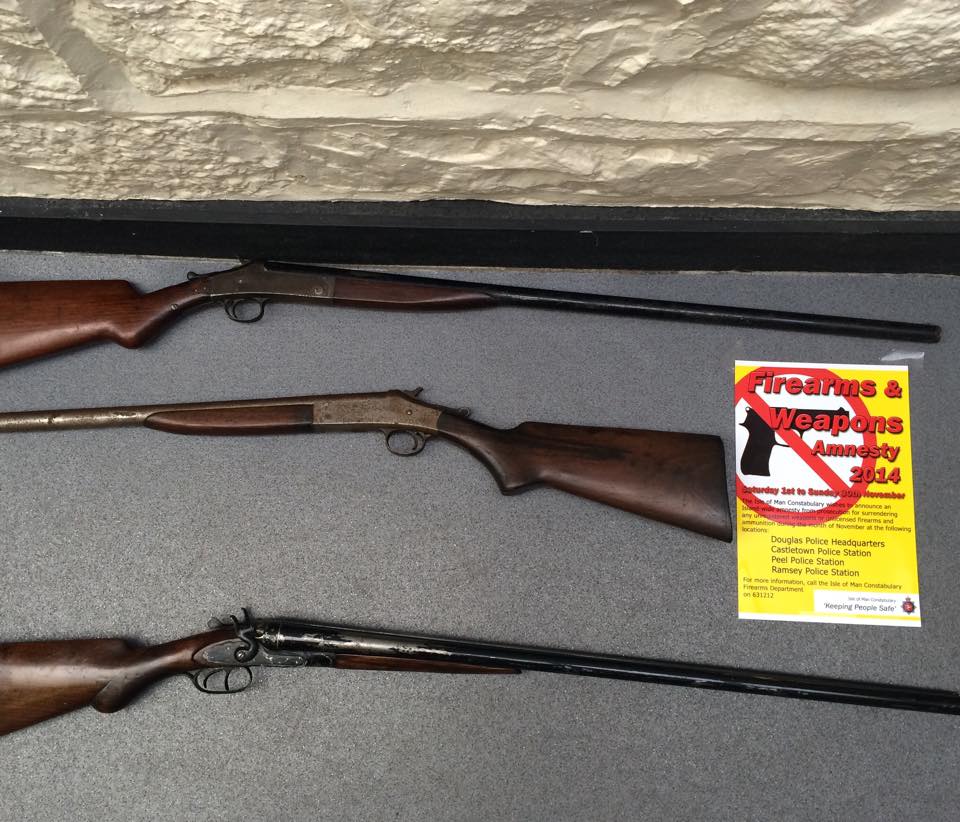 Six guns have been handed into Castletown Police Station as part of a firearms and weapons amnesty.
The three pistols and three shotguns were brought in earlier this week - other drop off points include Police Headquarters, Ramsey and Peel.
Police are running the amnesty throughout November as a way of allowing people to get rid of unlicensed or unregistered items without repercussions.
PC Mark Dimsdale works for the firearms unit - he says the items will be destroyed: